hypnotator



Joined: 10 May 2006
Posts: 1525

Posted: Thu Jun 22, 2006 7:10 pm

Post subject: reprint clear sharkman review

---

Okay thsi page has been yawning empty for too long so I thought I'd post. Another reprint I'm afraid, chaps, but it's too good for that other place.



This is the only my second Medicom purchase, my first being the Cocoboy vs. Skullbonz set. Thanks to Guy for pointing out that these clear Medicoms feature "Chaosman" under the costume, who is basically a clear version of Skullhead Joe, which most of us cannot afford.



I like the transparent costume idea. When the main appeal of the figure is the fact that it is transparent, it seems a shame to cover him up with a costume, and I draw the line at buying two to display both ways. But the transparent costume means you can display and enjoy both the inner figure and the outer costume.



The Sharkman costume is a nice reworking of the Fishman or Amaluk, similar but just different enough, but the original version had a flesh coloured human inside. According to Moonlabus only 250 of these clear reissues were done, along with Cyclovillain and one other, the Stag beetle man I think, all featuring Chaosman.



The skull head has a rough texture, unlike Skullbonz who has a very smooth skull. Perhaps someone viewing has Skullhead Joe and can tell us whether this head is from the same mould.



I understand Medicom change the design of their bodies regularly, although this one is almost identical to Cocoboy's and Skullbonz's, only bigger, of course. Again I would like to know if this is a different body from Cocobat Joe and Skullhead Joe. The body is very well articulated, but it feels fragile and you have to pose it carefully. Articulation of Cyborg 99 is superior, I my opinion, because the joints move more smoothly and you don't feel like it's about to shatter in your hands. He has no heels, so his feet tuck into the boots nicely, but he doesn't balance well without them. The hands for the inner boy come taped to the underneath of the backing card, which extends under his feet like a step. They are hard to find and I was quite convinced there were none for some time.



I also got this clear Material Force figure recently.



Les deux enfants sont menaces par un…. poisson.
johnnyhaggis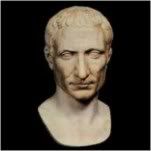 Joined: 10 May 2006
Posts: 540
Location: Ancient Rome